Ankor Wax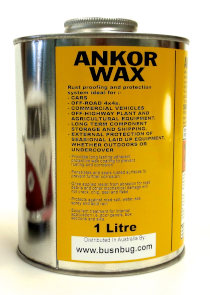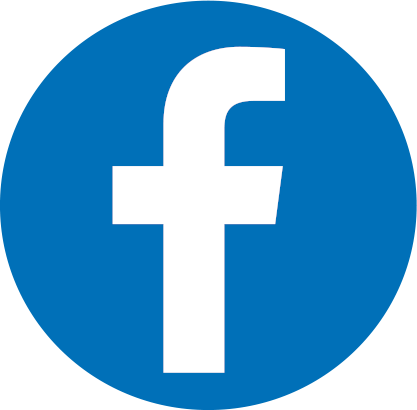 Ankor Wax on Facebook

Anyone with an early Volkswagen will be aware of the threat of rust to their pride and joy. For many years classic and vintage car owners in the UK have used Ankor Wax as a means to protect their cars from the ravages of salt on the roads and damp conditions. Busnbug is happy to make this "wonder" product available in Australia.
Not only does Ankor Wax penetrate and inhibit rust, it seals and protects from further damage. See the manufacturers description below.
In addition, unlike other products, Ankor Wax is clean, clear and very easy to use. You can also apply to bare metal, surface rust, oxidised paint or freshly painted surfaces. Also, if you were to apply Ankor Wax to the upper side of a floorpan for example, it will not effect your ability to glue a new set of carpets to the pan.
Ankor wax also allows you to choose the finish you want, whether it be a matt, semi-gloss or gloss. Once hardened, it can be buffed to a gloss finish if required.

In the picture of the beetle guard you can zoom in and see the untreated area to the left, the matt finish in the middle and the lightly buffed section on the right.



The floorpan in the pics above was covered in surface rust and unsightly. After a coating of Ankor Wax simply brushed on, the pan is now protected from further rusting, and looks a whole lot better.


When applied to oxidised paint, Ankor Wax seals the paint and water actually beads on the surface. As you can see in the pics above, where Ankor Wax was applied to just the front section of the roof, water is repelled, protecting the paint from rust and further deterioration. It also brings out the real colour of the paint. It's like a layer of polish has been applied. It's a good idea, regardless of whether the vehicle has fresh original paint, to brush Ankor Wax into areas where water might sit, for example in the guttering or in the bottoms of doors etc. If you've just restored your pride and joy, Ankor Wax in those vulnerable areas will give you complete peace of mind.


The Oval beetle pictured has had a full coat of Ankor Wax to preserve the paint while maintaining the patina of the car. The surface of the car has bare metal in some places and some surface rust. All are safe now from further deterioration. Some areas you'll see have been buffed up more than others to demonstrate the "dial up your finish" ability.
Whether your car is aged with patina or freshly painted, Ankor Wax will give you peace of mind knowing that it's protected from corrosion.

Here's a great example of Ankor Wax buffed to a shine on Craig Hughes' VWMA drag Beetle. The car was in undercoat only. Craig liked the look and wanted something to preserve it. The Ankor Wax treatment would only need to be redone every 12 months if the car was to sit out in the elements. Chances are it won't see to much weather and won't need redoing for some time.

Description
Ankor Wax is a complete, long-term, rust-proofing treatment particularly suitable for cars, commercial vehicles, agricultural equipment, boats and marine equipment. When sprayed onto metal surfaces Ankor Wax penetrates every nook and cranny and chemically bonds to metal surfaces providing a tough, long-lasting adherent barrier that prevents the corrosive action of road salt, water, sea spray and acid rain.
After application, Ankor Wax cures to a tack free condition providing a layer of tough, pliable, bonded rustproofing material. This coating is tenacious and tough, it resists abrasion from road debris and other mechanical damage and will not crack, chip, peel or flake. The coating also remains sound and intact in all climates.
Ankor wax dries clear and is clean to use requiring little or no clean up after application.
General Applications
Ankor Wax is recommended for all long-term rust proofing. It is particularly suitable for protecting vehicles to be stored in the open air for export. This product is also highly recommended for protecting agricultural equipment stored long term indoors or in the open.
Ankor Wax can be applied by air-less or low pressure spray equipment or with a brush. The product should be applied to the point of saturating the surface without dripping (not in the case of patinated paint) and this results in the correct coating thickness. Overspraying is not normally a problem because Ankor Wax is not harmful to painted surfaces or plastic vehicle components.
Surface preparation is not critical but loose scale or rust should be removed. Application can be made over light surface rust or dirt and over previous intact undercoating. Ankor Wax can be removed if and where necessary using commercially available solvents such as Kerosene or Paraffin.
Ankor Wax is available in 1 and 5 litre tins or 205 litre drums.
69 Busnbug Lowlight Single Cab

The 69 Busnbug Lowlight Single Cab was the perfect candidate for an Ankor Wax demo. The Ute had been off the road for decades and was in great unrestored condition. There were no rusted out areas at all, but signs in plenty of areas where rust usually appears, that if left to its own devices, we'd have issues down the track. Particularly now that the Ute was going back to work.
The condition of everything was such that it made far more sense to preserve what's there than go the restoration route.


The Ute's paint was in oxidised condition but came up well with a polish. You don't need to prepare or polish before application but if you want a shine and your paint won't disappear with a polish, you'll get the desired finish by cleaning the surface first.
All the paint is original but stone chipped and scraped all over leaving exposed browning metal. Surface rust had started to appear in all the usual areas. The bed and gates were in great condition but now was the time to attend to them. The sunburn on the roof was an obvious place to start.
Because Ankor Wax won't harm paint, we've coated the full exterior to seal all the tiny spots of surface rust and retain a lustre to the good paint while sealing the sunburnt area from further deterioration.
You can see here the difference in sheen to the roof which has been treated and the B pillar and rear window frame which were yet to be treated.


The tray and gates were bone dry but had surface rust so all were Ankor Waxed. Immediately after treatment the surface takes on a slightly wet look which disappears after a few weeks.



After treating with Ankor Wax the original paint and crusty bits are now fully protected for up to two years. The surface can be washed as usual.
The interior had been well protected but still had surface rust appearing in places. A small patch under the driver's side mat had worn through the paint to the metal and needed protection. Otherwise everything was dry but the bottoms of the doors, steps, door jams etc that can become an issue, were all treated for the future of the SC.



There were signs there could have been rust under the seal at the base of the windscreen and as the seal was being replaced with a new one, it was a relief to find no holes in the windscreen aperture when the original glass was removed. It didn't look great but all was solid and looked much better after treatment. The small vent surrounds on the dash were also given a light coating which made them look much healthier.



The last thing the inside of the doors saw was the man on the production line at the factory about to fit the cards. It was dry and heathy inside the doors but water was about to come through here again as it does in all Bay doors.








In areas that won't see the light of day too often, you can apply a thicker coat but for exterior / visible areas you only need to use a light coat. One litre will do the full exterior of a Bus, plus a bit.

Once you've started you realise there are plenty of areas to protect. The inside of the bumpers was looking pretty brown so after a wash down they were treated with a thick coat. Under the step pads is another area where rust likes to gather.




Then there's the whole underside to consider. That's next...