Services
So much more than just motor trimmers.
Whether it's repairing, restoring what you've got or tailoring and fitting a brand new interior, we've been around Volkswagens long enough to know what's right and what's good for your car.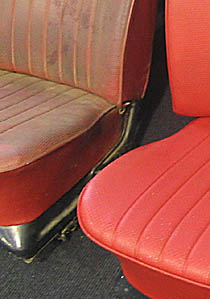 Doesn't matter whether you're into stock, custom or rat, if you're into it, we are too.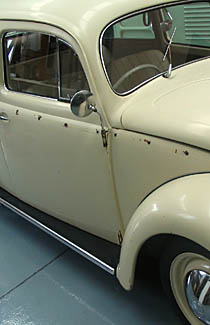 Seats, carpets, headlining, door and panel cards, we can make or supply them for most models of early Volkswagen.
Location is not a problem
We have customers all over the country.
Everything from the smallest of repairs to a complete interior restoration, no matter where you are, we can easily arrange to have your seats or other items shipped to us for repair or restoration and return them ready to fit.
Speak to us about cheap door to door interstate shipping.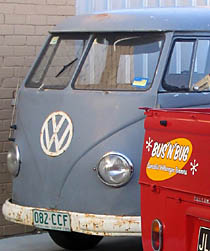 Mr Nutting's Bus upon arrival at BusnBug