Door and Panel Cards
We carry stocks of our own laser cut cards for most models.
We use the same grade and gauge masonites and grained pressed card as the originals. We discovered with a lot of repro door and panel cards, allowance isn't made for the many variations that occurred in Volkswagen production over the years. We have built up a library of cards that are ready to go. No need to cut them up or shave them down, and we can cover them in the material of your choice to match your existing interior.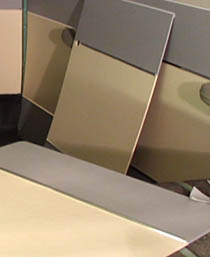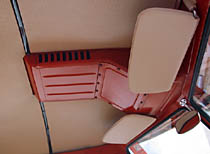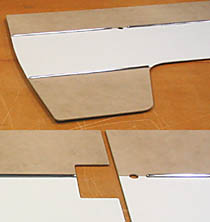 You can buy card kits or buy them individually. For Split Screen bus owners we are producing the full range of door and panel cards to complete your microbus interior or bring your bus up to Deluxe spec. We also produce the impossible to find "drink tray" cards.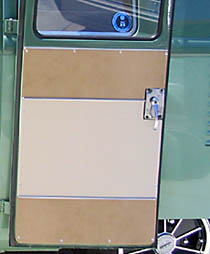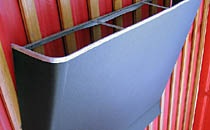 Drink Tray Cards
Impossible to get drink tray cards. Will fit with original or repro drink tray tops to attach to your partition panel. Partition panel side cards available to complete the set. $260 plus shipping or $360 plus shipping for the set of three.